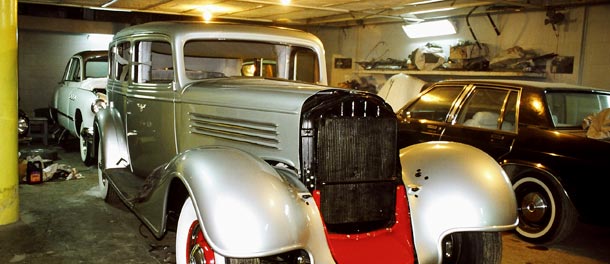 Pre-Restoration Preliminaries
by R.N.Seth
Having bought your car make a budget of what you want to spend to restore it. If the budget is less than the amount required to be spent, you will have to increase the time period and add to the budget whenever possible.
Read More...
Restoration of Motorcycles
by Gurmukh SIngh Sahl
Restoring a motorcycle is an art. To restore any bike, we have to travel back to the era of its manufacturer; we have to recreate history by tuning the motorcycle's sound to its original version and recreate the original paint scheme to the smallest details of that time.
Read More...
Bad to the Bone - Roads in India
By Vishvjeet Kanwarpal
While the Indus Valley achieved greatness in town planning and developed perfect streets, the history of transport roads in India could be dated to at least 3,000 B.C. starting with the Aryans thundering into India on their horse drawn Chariots. The history of broken axels, damaged suspensions and bent wheels continues to be recorded to this day on our roads even though the only remnant of the horse is "horse power".
Read More...
Coachbuilding over the decade
By R.N.Seth
This is only a bird's eye view of the each building industry in Britain over a period of a few decades, commencing from early twentieth century. As popularity of the motor can grew in the first decade, some manufacturers concentrated on the manufacture of the classics and the body and coach work was done by others. Numerous firms of coach builders already existed, even in the small towns of Britain, as they had been making bodies and coach work for horse carriages and now they turned their hands to the new opportunity.
Read More...
How to store a Classic Car - Preserving Heritage on Wheels
By Diljeet Titus
Drive your classic car to help keep it in good condition. The old adage "use it or loose it" applies here. It is not good for any type of motor vehicle to sit for long period of time without being driven.
For a classic car aficionado, nothing brings more pleasure than to admire the timeless beauties. If you are a proud owner of one, it is important that you maintain it properly. So, how do you store your classic for a long period of time and prevent corrosion and damage from predatory creatures?
Read More...